Faculty Profiles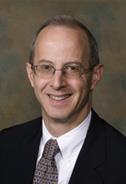 David Claman, MD
M_MED-CORE-PULM
Professor
1600 Divisadero
San Francisco, CA 94115
415-885-7755
[email protected]


Education and Training

| Location | Degree or Training | Specialty | Date |
| --- | --- | --- | --- |
| University of California, San Francisco | Postdoctoral Studies | Graduate Division | |
| University of California, San Francisco | Residency | School of Medicine - Internal Medicine | |
Featured Videos

Related Web Sites
Recent Articles (19)
Claman D, Sunwoo B. Improving Accuracy of Home Sleep Apnea Testing. J Clin Sleep Med. 2017 Jan 15; 13(1):9-10.
Khurana RN, Porco TC, Claman DM, Boldrey EE, Palmer JD, Wieland MR. INCREASING SLEEP DURATION IS ASSOCIATED WITH GEOGRAPHIC ATROPHY AND AGE-RELATED MACULAR DEGENERATION. Retina. 2016 Feb; 36(2):255-8.
Claman DM, Ewing SK, Redline S, Ancoli-Israel S, Cauley JA, Stone KL. Periodic leg movements are associated with reduced sleep quality in older men: the MrOS Sleep Study. J Clin Sleep Med. 2013 Nov 15; 9(11):1109-17.
Fitzpatrick ME, Gingo MR, Kessinger C, Lucht L, Kleerup E, Greenblatt RM, Claman D, Ponath C, Fong S, Huang L, Morris A. HIV infection is associated with diffusing capacity impairment in women. J Acquir Immune Defic Syndr. 2013 Nov 01; 64(3):284-8.
Kezirian EJ, Goding GS, Malhotra A, O'Donoghue FJ, Zammit G, Wheatley JR, Catcheside PG, Smith PL, Schwartz AR, Walsh JH, Maddison KJ, Claman DM, Huntley T, Park SY, Campbell MC, Palme CE, Iber C, Eastwood PR, Hillman DR, Barnes M. Hypoglossal nerve stimulation improves obstructive sleep apnea: 12-month outcomes. J Sleep Res. 2014 Feb; 23(1):77-83.
Peñaloza RA, Sarkar U, Claman DM, Omachi TA. Trends in on-label and off-label modafinil use in a nationally representative sample. JAMA Intern Med. 2013 Apr 22; 173(8):704-6.
Omachi TA, Blanc PD, Claman DM, Chen H, Yelin EH, Julian L, Katz PP. Disturbed sleep among COPD patients is longitudinally associated with mortality and adverse COPD outcomes. Sleep Med. 2012 May; 13(5):476-83.
Omachi TA, Claman DM, Blanc PD, Eisner MD. Obstructive sleep apnea: a risk factor for work disability. Sleep. 2009 Jun; 32(6):791-8.
Kezirian EJ, Harrison SL, Ancoli-Israel S, Redline S, Ensrud K, Goldberg AN, Claman DM, Spira AP, Stone KL. Behavioral correlates of sleep-disordered breathing in older men. Sleep. 2009 Feb; 32(2):253-61.
Stone KL, Ancoli-Israel S, Blackwell T, Ensrud KE, Cauley JA, Redline S, Hillier TA, Schneider J, Claman D, Cummings SR. Actigraphy-measured sleep characteristics and risk of falls in older women. Arch Intern Med. 2008 Sep 08; 168(16):1768-75.
Collop NA, Anderson WM, Boehlecke B, Claman D, Goldberg R, Gottlieb DJ, Hudgel D, Sateia M, Schwab R. Clinical guidelines for the use of unattended portable monitors in the diagnosis of obstructive sleep apnea in adult patients. Portable Monitoring Task Force of the American Academy of Sleep Medicine. J Clin Sleep Med. 2007 Dec 15; 3(7):737-47.
Kezirian EJ, Harrison SL, Ancoli-Israel S, Redline S, Ensrud K, Claman DM, Stone KL. Behavioral correlates of sleep-disordered breathing in older women. Sleep. 2007 Sep; 30(9):1181-8.
Claman DM, Redline S, Blackwell T, Ancoli-Israel S, Surovec S, Scott N, Cauley JA, Ensrud KE, Stone KL. Prevalence and correlates of periodic limb movements in older women. J Clin Sleep Med. 2006 Oct 15; 2(4):438-45.
Ensrud KE, Blackwell TL, Ancoli-Israel S, Redline S, Yaffe K, Diem S, Claman D, Stone KL. Use of selective serotonin reuptake inhibitors and sleep disturbances in community-dwelling older women. J Am Geriatr Soc. 2006 Oct; 54(10):1508-15.
Nuckton TJ, Glidden DV, Browner WS, Claman DM. Physical examination: Mallampati score as an independent predictor of obstructive sleep apnea. Sleep. 2006 Jul; 29(7):903-8.
Claman D. Is it mild obstructive sleep apnea? J Clin Sleep Med. 2006 Jan 15; 2(1):89-91.
Meolie AL, Rosen C, Kristo D, Kohrman M, Gooneratne N, Aguillard RN, Fayle R, Troell R, Townsend D, Claman D, Hoban T, Mahowald M. Oral nonprescription treatment for insomnia: an evaluation of products with limited evidence. J Clin Sleep Med. 2005 Apr 15; 1(2):173-87.
Nuckton TJ, Goldreich D, Rogaski KD, Lessani TM, Higgins PJ, Claman DM. Hypothermia from prolonged immersion: biophysical parameters of a survivor. J Emerg Med. 2002 May; 22(4):371-4.
Select data provided by UCSF Profiles, powered by CTSI at UCSF. Learn more about the data source.