Faculty Profiles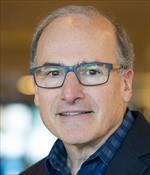 David Erle, MD
M_MED-ZSFG-LBCT
Professor
1550 4th Street, Bldg 19B
San Francisco, CA 94158
415-514-4370
[email protected]


Dr. Erle received an A.B. degree (Biochemistry) from Harvard College in 1980 and an M.D. degree from UCSF in 1984. He was trained in internal medicine and in pulmonary disease at UCSF. As a CVRI research fellow training at the UCSF Lung Biology Center, he studied leukocyte integrins with Robert Pytela and Dean Sheppard. He joined the Lung Biology Center faculty in 1990. His academic activities include laboratory research and clinical teaching. He is the Director of the Functional Genomics Core Facility, UCSF Sandler Center for Basic Research in Asthma. He is a member of the UCSF Program in Immunology and the Cardiovascular Research Institute. He serves as an Attending Physician in the San Francisco General Hospital Medical ICU and the Pulmonary Consultation Service.


Research Interests:


Asthma: role of airway epithelial cells. The airway epithelium is increasingly recognized as a key participant in asthma and other major lung diseases. Our group has developed models to understand how IL-13 and other cytokines produced during airway inflammation act on epithelial cells to produce disease. Ongoing work is investigating how specialized molecules in the endoplasmic reticulum contribute to mucus overproduction in asthma and how micro-RNAs affect airway epithelial cell differentiation and function.


Functional genomics. Powerful genomics tools such as next generation sequencing and microarrays offer new opportunities for understanding lung biology and disease. Members of our group have extensive experience with these technologies. Projects within the lab and collaborative projects with many investigators at UCSF and beyond are using these technologies to investigate pulmonary cell biology, mouse disease models, and samples from humans with asthma and other diseases. We are also pursuing novel genomics approaches, including development of a system for high-throughput analysis of the function of sequences from 3' untranslated regions of mRNAs.
Related Web Sites
Awarded Grants
| Project Title | Project Number | Fiscal Year |
| --- | --- | --- |
| Combined Transcriptomics and Genomics to Find Asthma Genes in Admixed Populations | R01HL118267 | 2018 |
Recent Articles (74)
Bhakta NR, Christenson SA, Nerella S, Solberg OD, Nguyen CP, Choy DF, Jung KL, Garudadri S, Bonser LR, Pollack JL, Zlock LT, Erle DJ, Langelier C, Derisi JL, Arron JR, Fahy JV, Woodruff PG. IFN-stimulated Gene Expression, Type 2 Inflammation, and Endoplasmic Reticulum Stress in Asthma. Am J Respir Crit Care Med. 2018 Feb 01; 197(3):313-324.
Oh J, Wu N, Barczak AJ, Barbeau R, Erle DJ, Shin JS. CD40 Mediates Maturation of Thymic Dendritic Cells Driven by Self-Reactive CD4+ Thymocytes and Supports Development of Natural Regulatory T Cells. J Immunol. 2018 Feb 15; 200(4):1399-1412.
Bonser LR, Erle DJ. Airway Mucus and Asthma: The Role of MUC5AC and MUC5B. J Clin Med. 2017 Nov 29; 6(12).
Zhao W, Siegel D, Biton A, Tonqueze OL, Zaitlen N, Ahituv N, Erle DJ. CRISPR-Cas9-mediated functional dissection of 3'-UTRs. Nucleic Acids Res. 2017 Oct 13; 45(18):10800-10810.
Naz S, Kolmert J, Yang M, Reinke SN, Kamleh MA, Snowden S, Heyder T, Levänen B, Erle DJ, Sköld CM, Wheelock ÅM, Wheelock CE. Metabolomics analysis identifies sex-associated metabotypes of oxidative stress and the autotaxin-lysoPA axis in COPD. Eur Respir J. 2017 Jun; 49(6).
Myers DR, Lau T, Markegard E, Lim HW, Kasler H, Zhu M, Barczak A, Huizar JP, Zikherman J, Erle DJ, Zhang W, Verdin E, Roose JP. Tonic LAT-HDAC7 Signals Sustain Nur77 and Irf4 Expression to Tune Naive CD4 T Cells. Cell Rep. 2017 05 23; 19(8):1558-1571.
Van Dyken SJ, Liang HE, Naikawadi RP, Woodruff PG, Wolters PJ, Erle DJ, Locksley RM. Spontaneous Chitin Accumulation in Airways and Age-Related Fibrotic Lung Disease. Cell. 2017 Apr 20; 169(3):497-509.e13.
Yi L, Cheng D, Zhang K, Huo X, Mo Y, Shi H, Di H, Zou Y, Zhang H, Zhao J, Xu Y, Erle DJ, Zhen G. Intelectin contributes to allergen-induced IL-25, IL-33, and TSLP expression and type 2 response in asthma and atopic dermatitis. Mucosal Immunol. 2017 Nov; 10(6):1491-1503.
Van Dyken SJ, Nussbaum JC, Lee J, Molofsky AB, Liang HE, Pollack JL, Gate RE, Haliburton GE, Ye CJ, Marson A, Erle DJ, Locksley RM. A tissue checkpoint regulates type 2 immunity. Nat Immunol. 2016 Dec; 17(12):1381-1387.
Khosravi AR, Erle DJ. Chitin-Induced Airway Epithelial Cell Innate Immune Responses Are Inhibited by Carvacrol/Thymol. PLoS One. 2016; 11(7):e0159459.
Disayabutr S, Kim EK, Cha SI, Green G, Naikawadi RP, Jones KD, Golden JA, Schroeder A, Matthay MA, Kukreja J, Erle DJ, Collard HR, Wolters PJ. miR-34 miRNAs Regulate Cellular Senescence in Type II Alveolar Epithelial Cells of Patients with Idiopathic Pulmonary Fibrosis. PLoS One. 2016; 11(6):e0158367.
Bonser LR, Zlock L, Finkbeiner W, Erle DJ. Epithelial tethering of MUC5AC-rich mucus impairs mucociliary transport in asthma. J Clin Invest. 2016 Jun 01; 126(6):2367-71.
Balgoma D, Yang M, Sjödin M, Snowden S, Karimi R, Levänen B, Merikallio H, Kaarteenaho R, Palmberg L, Larsson K, Erle DJ, Dahlén SE, Dahlén B, Sköld CM, Wheelock ÅM, Wheelock CE. Linoleic acid-derived lipid mediators increase in a female-dominated subphenotype of COPD. Eur Respir J. 2016 06; 47(6):1645-56.
Biton A, Torgerson D, Letonqueze O, Zhao W, Zaitlen N, Erle DJ. Massively Parallel Identification of Regulatory Variants in Asthma. Ann Am Thorac Soc. 2016 Mar; 13 Suppl 1:S104.
Pua HH, Steiner DF, Patel S, Gonzalez JR, Ortiz-Carpena JF, Kageyama R, Chiou NT, Gallman A, de Kouchkovsky D, Jeker LT, McManus MT, Erle DJ, Ansel KM. MicroRNAs 24 and 27 Suppress Allergic Inflammation and Target a Network of Regulators of T Helper 2 Cell-Associated Cytokine Production. Immunity. 2016 Apr 19; 44(4):821-32.
Bonser LR, Schroeder BW, Ostrin LA, Baumlin N, Olson JL, Salathe M, Erle DJ. The Endoplasmic Reticulum Resident Protein AGR3. Required for Regulation of Ciliary Beat Frequency in the Airway. Am J Respir Cell Mol Biol. 2015 Oct; 53(4):536-43.
Khan IS, Park CY, Mavropoulos A, Shariat N, Pollack JL, Barczak AJ, Erle DJ, McManus MT, Anderson MS, Jeker LT. Identification of MiR-205 As a MicroRNA That Is Highly Expressed in Medullary Thymic Epithelial Cells. PLoS One. 2015; 10(8):e0135440.
Kangelaris KN, Prakash A, Liu KD, Aouizerat B, Woodruff PG, Erle DJ, Rogers A, Seeley EJ, Chu J, Liu T, Osterberg-Deiss T, Zhuo H, Matthay MA, Calfee CS. Increased expression of neutrophil-related genes in patients with early sepsis-induced ARDS. Am J Physiol Lung Cell Mol Physiol. 2015 Jun 01; 308(11):L1102-13.
Broz ML, Binnewies M, Boldajipour B, Nelson AE, Pollack JL, Erle DJ, Barczak A, Rosenblum MD, Daud A, Barber DL, Amigorena S, Van't Veer LJ, Sperling AI, Wolf DM, Krummel MF. Dissecting the Tumor Myeloid Compartment Reveals Rare Activating Antigen-Presenting Cells Critical for T Cell Immunity. Cancer Cell. 2014 Dec 08; 26(6):938.
Broz ML, Binnewies M, Boldajipour B, Nelson AE, Pollack JL, Erle DJ, Barczak A, Rosenblum MD, Daud A, Barber DL, Amigorena S, Van't Veer LJ, Sperling AI, Wolf DM, Krummel MF. Dissecting the tumor myeloid compartment reveals rare activating antigen-presenting cells critical for T cell immunity. Cancer Cell. 2014 Nov 10; 26(5):638-52.
Cheng D, Xue Z, Yi L, Shi H, Zhang K, Huo X, Bonser LR, Zhao J, Xu Y, Erle DJ, Zhen G. Epithelial interleukin-25 is a key mediator in Th2-high, corticosteroid-responsive asthma. Am J Respir Crit Care Med. 2014 Sep 15; 190(6):639-48.
Bhakta NR, Erle DJ. IL-17 and "TH2-high" asthma: Adding fuel to the fire? J Allergy Clin Immunol. 2014 Nov; 134(5):1187-8.
Minagawa S, Lou J, Seed RI, Cormier A, Wu S, Cheng Y, Murray L, Tsui P, Connor J, Herbst R, Govaerts C, Barker T, Cambier S, Yanagisawa H, Goodsell A, Hashimoto M, Brand OJ, Cheng R, Ma R, McKnelly KJ, Wen W, Hill A, Jablons D, Wolters P, Kitamura H, Araya J, Barczak AJ, Erle DJ, Reichardt LF, Marks JD, Baron JL, Nishimura SL. Selective targeting of TGF-ß activation to treat fibroinflammatory airway disease. Sci Transl Med. 2014 Jun 18; 6(241):241ra79.
Erle DJ, Sheppard D. The cell biology of asthma. J Cell Biol. 2014 Jun 09; 205(5):621-31.
Zhao W, Pollack JL, Blagev DP, Zaitlen N, McManus MT, Erle DJ. Massively parallel functional annotation of 3' untranslated regions. Nat Biotechnol. 2014 Apr; 32(4):387-91.
Waterfield M, Khan IS, Cortez JT, Fan U, Metzger T, Greer A, Fasano K, Martinez-Llordella M, Pollack JL, Erle DJ, Su M, Anderson MS. The transcriptional regulator Aire coopts the repressive ATF7ip-MBD1 complex for the induction of immunotolerance. Nat Immunol. 2014 Mar; 15(3):258-65.
McErlean P, Berdnikovs S, Favoreto S, Shen J, Biyasheva A, Barbeau R, Eisley C, Barczak A, Ward T, Schleimer RP, Erle DJ, Boushey HA, Avila PC. Asthmatics with exacerbation during acute respiratory illness exhibit unique transcriptional signatures within the nasal mucosa. Genome Med. 2014; 6(1):1.
Reisdorph N, Stearman R, Kechris K, Phang TL, Reisdorph R, Prenni J, Erle DJ, Coldren C, Schey K, Nesvizhskii A, Geraci M. Hands-on workshops as an effective means of learning advanced technologies including genomics, proteomics and bioinformatics. Genomics Proteomics Bioinformatics. 2013 Dec; 11(6):368-77.
Publicover J, Gaggar A, Nishimura S, Van Horn CM, Goodsell A, Muench MO, Reinhardt RL, van Rooijen N, Wakil AE, Peters M, Cyster JG, Erle DJ, Rosenthal P, Cooper S, Baron JL. Age-dependent hepatic lymphoid organization directs successful immunity to hepatitis B. J Clin Invest. 2013 Sep; 123(9):3728-39.
Park SW, Lee EH, Lee EJ, Kim HJ, Bae DJ, Han S, Kim D, Jang AS, Uh ST, Kim YH, Erle DJ, Park CS. Apolipoprotein A1 potentiates lipoxin A4 synthesis and recovery of allergen-induced disrupted tight junctions in the airway epithelium. Clin Exp Allergy. 2013 Aug; 43(8):914-27.
Rahmutula D, Marcus GM, Wilson EE, Ding CH, Xiao Y, Paquet AC, Barbeau R, Barczak AJ, Erle DJ, Olgin JE. Molecular basis of selective atrial fibrosis due to overexpression of transforming growth factor-ß1. Cardiovasc Res. 2013 Sep 01; 99(4):769-79.
Bronevetsky Y, Villarino AV, Eisley CJ, Barbeau R, Barczak AJ, Heinz GA, Kremmer E, Heissmeyer V, McManus MT, Erle DJ, Rao A, Ansel KM. T cell activation induces proteasomal degradation of Argonaute and rapid remodeling of the microRNA repertoire. J Exp Med. 2013 Feb 11; 210(2):417-32.
Levänen B, Bhakta NR, Torregrosa Paredes P, Barbeau R, Hiltbrunner S, Pollack JL, Sköld CM, Svartengren M, Grunewald J, Gabrielsson S, Eklund A, Larsson BM, Woodruff PG, Erle DJ, Wheelock ÅM. Altered microRNA profiles in bronchoalveolar lavage fluid exosomes in asthmatic patients. J Allergy Clin Immunol. 2013 Mar; 131(3):894-903.
Seumois G, Vijayanand P, Eisley CJ, Omran N, Kalinke L, North M, Ganesan AP, Simpson LJ, Hunkapiller N, Moltzahn F, Woodruff PG, Fahy JV, Erle DJ, Djukanovic R, Blelloch R, Ansel KM. An integrated nano-scale approach to profile miRNAs in limited clinical samples. Am J Clin Exp Immunol. 2012 Nov 30; 1(2):70-89.
Solberg OD, Ostrin EJ, Love MI, Peng JC, Bhakta NR, Hou L, Nguyen C, Solon M, Nguyen C, Barczak AJ, Zlock LT, Blagev DP, Finkbeiner WE, Ansel KM, Arron JR, Erle DJ, Woodruff PG. Airway epithelial miRNA expression is altered in asthma. Am J Respir Crit Care Med. 2012 Nov 15; 186(10):965-74.
Diez D, Goto S, Fahy JV, Erle DJ, Woodruff PG, Wheelock ÅM, Wheelock CE. Network analysis identifies a putative role for the PPAR and type 1 interferon pathways in glucocorticoid actions in asthmatics. BMC Med Genomics. 2012 Jun 19; 5:27.
Schroeder BW, Verhaeghe C, Park SW, Nguyenvu LT, Huang X, Zhen G, Erle DJ. AGR2 is induced in asthma and promotes allergen-induced mucin overproduction. Am J Respir Cell Mol Biol. 2012 Aug; 47(2):178-85.
Sugimoto K, Kudo M, Sundaram A, Ren X, Huang K, Bernstein X, Wang Y, Raymond WW, Erle DJ, Abrink M, Caughey GH, Huang X, Sheppard D. The avß6 integrin modulates airway hyperresponsiveness in mice by regulating intraepithelial mast cells. J Clin Invest. 2012 Feb; 122(2):748-58.
Wang BT, Ducker GS, Barczak AJ, Barbeau R, Erle DJ, Shokat KM. The mammalian target of rapamycin regulates cholesterol biosynthetic gene expression and exhibits a rapamycin-resistant transcriptional profile. Proc Natl Acad Sci U S A. 2011 Sep 13; 108(37):15201-6.
Zhao W, Blagev D, Pollack JL, Erle DJ. Toward a systematic understanding of mRNA 3' untranslated regions. Proc Am Thorac Soc. 2011 May; 8(2):163-6.
Ritner C, Wong SS, King FW, Mihardja SS, Liszewski W, Erle DJ, Lee RJ, Bernstein HS. An engineered cardiac reporter cell line identifies human embryonic stem cell-derived myocardial precursors. PLoS One. 2011 Jan 04; 6(1):e16004.
Kirstein F, Horsnell WG, Kuperman DA, Huang X, Erle DJ, Lopata AL, Brombacher F. Expression of IL-4 receptor alpha on smooth muscle cells is not necessary for development of experimental allergic asthma. J Allergy Clin Immunol. 2010 Aug; 126(2):347-54.
Price AE, Liang HE, Sullivan BM, Reinhardt RL, Eisley CJ, Erle DJ, Locksley RM. Systemically dispersed innate IL-13-expressing cells in type 2 immunity. Proc Natl Acad Sci U S A. 2010 Jun 22; 107(25):11489-94.
Gu N, Kang G, Jin C, Xu Y, Zhang Z, Erle DJ, Zhen G. Intelectin is required for IL-13-induced monocyte chemotactic protein-1 and -3 expression in lung epithelial cells and promotes allergic airway inflammation. Am J Physiol Lung Cell Mol Physiol. 2010 Mar; 298(3):L290-6.
Kim JK, Klinger M, Benjamin J, Xiao Y, Erle DJ, Littman DR, Killeen N. Impact of the TCR signal on regulatory T cell homeostasis, function, and trafficking. PLoS One. 2009 Aug 11; 4(8):e6580.
Park SW, Verhaeghe C, Nguyenvu LT, Barbeau R, Eisley CJ, Nakagami Y, Huang X, Woodruff PG, Fahy JV, Erle DJ. Distinct roles of FOXA2 and FOXA3 in allergic airway disease and asthma. Am J Respir Crit Care Med. 2009 Oct 01; 180(7):603-10.
Klinger M, Kim JK, Chmura SA, Barczak A, Erle DJ, Killeen N. Thymic OX40 expression discriminates cells undergoing strong responses to selection ligands. J Immunol. 2009 Apr 15; 182(8):4581-9.
Park SW, Zhen G, Verhaeghe C, Nakagami Y, Nguyenvu LT, Barczak AJ, Killeen N, Erle DJ. The protein disulfide isomerase AGR2 is essential for production of intestinal mucus. Proc Natl Acad Sci U S A. 2009 Apr 28; 106(17):6950-5.
Medoff BD, Seung E, Hong S, Thomas SY, Sandall BP, Duffield JS, Kuperman DA, Erle DJ, Luster AD. CD11b+ myeloid cells are the key mediators of Th2 cell homing into the airway in allergic inflammation. J Immunol. 2009 Jan 01; 182(1):623-35.
Nakagami Y, Favoreto S, Zhen G, Park SW, Nguyenvu LT, Kuperman DA, Dolganov GM, Huang X, Boushey HA, Avila PC, Erle DJ. The epithelial anion transporter pendrin is induced by allergy and rhinovirus infection, regulates airway surface liquid, and increases airway reactivity and inflammation in an asthma model. J Immunol. 2008 Aug 01; 181(3):2203-10.
Lewis CC, Yang JY, Huang X, Banerjee SK, Blackburn MR, Baluk P, McDonald DM, Blackwell TS, Nagabhushanam V, Peters W, Voehringer D, Erle DJ. Disease-specific gene expression profiling in multiple models of lung disease. Am J Respir Crit Care Med. 2008 Feb 15; 177(4):376-87.
Araya J, Cambier S, Markovics JA, Wolters P, Jablons D, Hill A, Finkbeiner W, Jones K, Broaddus VC, Sheppard D, Barzcak A, Xiao Y, Erle DJ, Nishimura SL. Squamous metaplasia amplifies pathologic epithelial-mesenchymal interactions in COPD patients. J Clin Invest. 2007 Nov; 117(11):3551-62.
Woodruff PG, Boushey HA, Dolganov GM, Barker CS, Yang YH, Donnelly S, Ellwanger A, Sidhu SS, Dao-Pick TP, Pantoja C, Erle DJ, Yamamoto KR, Fahy JV. Genome-wide profiling identifies epithelial cell genes associated with asthma and with treatment response to corticosteroids. Proc Natl Acad Sci U S A. 2007 Oct 02; 104(40):15858-63.
Koth LL, Alex B, Hawgood S, Nead MA, Sheppard D, Erle DJ, Morris DG. Integrin beta6 mediates phospholipid and collectin homeostasis by activation of latent TGF-beta1. Am J Respir Cell Mol Biol. 2007 Dec; 37(6):651-9.
Frank JA, Erle DJ. Progress toward a systems biology approach to acute lung injury. Am J Physiol Lung Cell Mol Physiol. 2007 Aug; 293(2):L290-1.
Raj JU, Aliferis C, Caprioli RM, Cowley AW, Davies PF, Duncan MW, Erle DJ, Erzurum SC, Finn PW, Ischiropoulos H, Kaminski N, Kleeberger SR, Leikauf GD, Loyd JE, Martin TR, Matalon S, Moore JH, Quackenbush J, Sabo-Attwood T, Shapiro SD, Schnitzer JE, Schwartz DA, Schwiebert LM, Sheppard D, Ware LB, Weiss ST, Whitsett JA, Wurfel MM, Matthay MA. Genomics and proteomics of lung disease: conference summary. Am J Physiol Lung Cell Mol Physiol. 2007 Jul; 293(1):L45-51.
Chang WL, Coro ES, Rau FC, Xiao Y, Erle DJ, Baumgarth N. Influenza virus infection causes global respiratory tract B cell response modulation via innate immune signals. J Immunol. 2007 Feb 01; 178(3):1457-67.
Horsnell WG, Cutler AJ, Hoving JC, Hoving CJ, Mearns H, Myburgh E, Arendse B, Finkelman FD, Owens GK, Erle D, Brombacher F. Delayed goblet cell hyperplasia, acetylcholine receptor expression, and worm expulsion in SMC-specific IL-4Ralpha-deficient mice. PLoS Pathog. 2007 Jan; 3(1):e1.
Zhen G, Park SW, Nguyenvu LT, Rodriguez MW, Barbeau R, Paquet AC, Erle DJ. IL-13 and epidermal growth factor receptor have critical but distinct roles in epithelial cell mucin production. Am J Respir Cell Mol Biol. 2007 Feb; 36(2):244-53.
Erle DJ, Zhen G. The asthma channel? Stay tuned . . . Am J Respir Crit Care Med. 2006 Jun 01; 173(11):1181-2.
Woodruff PG, Koth LL, Yang YH, Rodriguez MW, Favoreto S, Dolganov GM, Paquet AC, Erle DJ. A distinctive alveolar macrophage activation state induced by cigarette smoking. Am J Respir Crit Care Med. 2005 Dec 01; 172(11):1383-92.
Kuperman DA, Huang X, Nguyenvu L, Hölscher C, Brombacher F, Erle DJ. IL-4 receptor signaling in Clara cells is required for allergen-induced mucus production. J Immunol. 2005 Sep 15; 175(6):3746-52.
Kuperman DA, Lewis CC, Woodruff PG, Rodriguez MW, Yang YH, Dolganov GM, Fahy JV, Erle DJ. Dissecting asthma using focused transgenic modeling and functional genomics. J Allergy Clin Immunol. 2005 Aug; 116(2):305-11.
Barker CS, Griffin C, Dolganov GM, Hanspers K, Yang JY, Erle DJ. Increased DNA microarray hybridization specificity using sscDNA targets. BMC Genomics. 2005 Apr 22; 6:57.
Koth LL, Rodriguez MW, Bernstein XL, Chan S, Huang X, Charo IF, Rollins BJ, Erle DJ. Aspergillus antigen induces robust Th2 cytokine production, inflammation, airway hyperreactivity and fibrosis in the absence of MCP-1 or CCR2. Respir Res. 2004 Sep 15; 5:12.
Rodriguez MW, Paquet AC, Yang YH, Erle DJ. Differential gene expression by integrin beta 7+ and beta 7- memory T helper cells. BMC Immunol. 2004 Jul 05; 5:13.
Erle DJ, Yang YH. Asthma investigators begin to reap the fruits of genomics. Genome Biol. 2003; 4(11):232.
Banerjee SK, Young HW, Barczak A, Erle DJ, Blackburn MR. Abnormal alveolar development associated with elevated adenine nucleosides. Am J Respir Cell Mol Biol. 2004 Jan; 30(1):38-50.
Barczak A, Rodriguez MW, Hanspers K, Koth LL, Tai YC, Bolstad BM, Speed TP, Erle DJ. Spotted long oligonucleotide arrays for human gene expression analysis. Genome Res. 2003 Jul; 13(7):1775-85.
Kuperman DA, Huang X, Koth LL, Chang GH, Dolganov GM, Zhu Z, Elias JA, Sheppard D, Erle DJ. Direct effects of interleukin-13 on epithelial cells cause airway hyperreactivity and mucus overproduction in asthma. Nat Med. 2002 Aug; 8(8):885-9.
Shu F, Holzmann B, Seibold F, Erle D, Kearney JF. Activated alpha4 integrins are preferentially expressed on immature thymocytes and activated T cells. Dev Immunol. 2002 Jun; 9(2):73-84.
Erle DJ, Koth L, Abramson O, Rodriguez MW, Barczak A. Use of spotted oligonucleotide arrays for large-scale analysis of mammalian gene expression. Chest. 2002 Mar; 121(3 Suppl):80S.
Venkayya R, Lam M, Willkom M, Grünig G, Corry DB, Erle DJ. The Th2 lymphocyte products IL-4 and IL-13 rapidly induce airway hyperresponsiveness through direct effects on resident airway cells. Am J Respir Cell Mol Biol. 2002 Feb; 26(2):202-8.
Select data provided by UCSF Profiles, powered by CTSI at UCSF. Learn more about the data source.