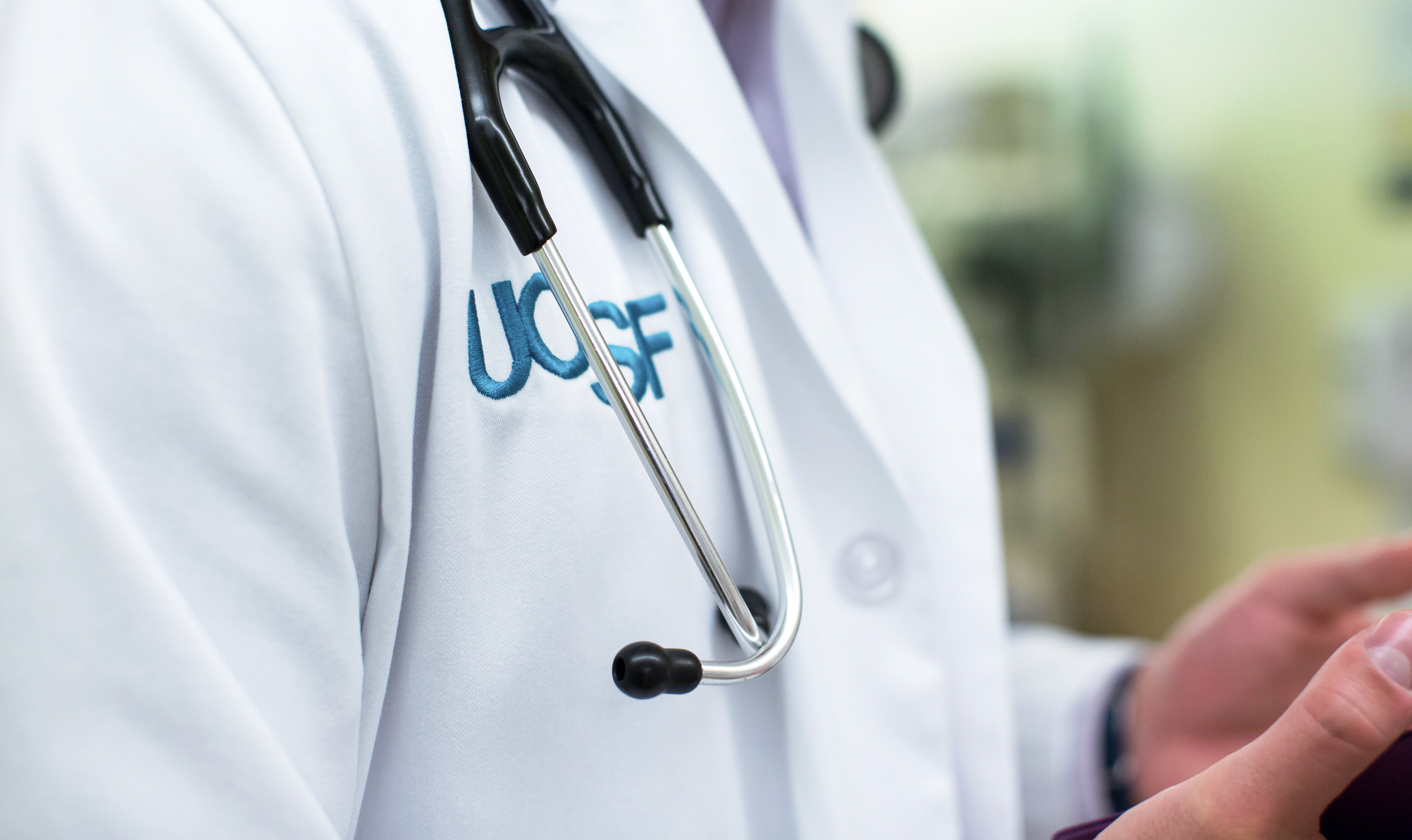 The UCSF Fellowship Program in Pulmonary and Critical Care Medicine participates in Electronic Residency Application Service (ERAS). Instructions for completing and submitting the ERAS application can be found here.
We require 3 letters of recommendation, including one from your current Program Director. If you have had prior research experience, a letter from your research supervisor is desirable. Letters may be included in ERAS, or sent directly to Dr. James Frank, at the address below. Please include in your personal statement, some discussion of your career goals and of your research interests.
Deadline for completed applications is August 31, 2022
Interview will begin in September through the end of October.  
After we receive your completed application, your file will be reviewed and you will be notified regarding the advisability of an interview. Applicants must be eligible for certification in Internal Medicine by the American Board of Internal Medicine, and must be licensed by the State of California at the time they begin their fellowship
The University of California does not sponsor H-1B visas for clinical fellowship training. Graduates of Foreign Medical Schools please visit our UCSF policies page for more information.
The UCSF Program in Pulmonary and Critical Care Medicine is one of the many programs in the US participating in the National Pulmonary Fellow Matching Program. All applicants to our program are required to register with the National Resident Matching Program. You must complete an agreement documenting your individual participation in the matching program. Registration forms and additional information can be obtained here:

National Resident Matching Program
Attention: Pulmonary Disease Fellowship Match
2450 N Street, NW, Suite 201, Washington, DC 20037-1141
Telephone: (202) 828-0676
For additional information, please contact:
William Ho
Program Coordinator 
513 Parnassus Ave, Box 0111
San Francisco, CA 94143
Phone: (415) 476-0735
[email protected]
James Frank, MD
Program Director 
513 Parnassus Ave, Box 0111
San Francisco, CA 94143
[email protected] 
**UCSF is not currently hosting in-person interviews or site visits**
From the San Francisco International Airport - The San Francisco International Airport (SFO) is 15 miles south of downtown San Francisco. From SFO you can take a taxi, a shuttle van, BART, or the Airporter Bus into the City. Travel time is 30 - 40 minutes. Allow an additional 15 - 30 minutes for connections and traffic.
- Uber/Lyft - $20-$35
- Taxi - costs ~$60
- Super Shuttle vans - They take 3 - 4 passengers and go door-to-door,
- BART - Bay Area Rapid Transport - Take the train to Civic Center Station and transfer to the N Judah Streetcar to get to UCSF.
- SFO Airporter Bus - Airporter Bus - goes to Union Square and downtown San Francisco hotels. Transfer to the underground train N Judah or take the 6 Parnassus to get to UCSF.
N Judah Streetcar and 6 Parnassus Bus stops directly in front of the UCSF Helen Diller Medical Center.
For more information:  MUNI (San Francisco Municipal Railway)
The following buses and trains link to the N Judah or the 6 Parnassus:
- From the South Bay/Peninsula: SamTrans or CalTrain
- From the North Bay/Marin & Sonoma Counties: Golden Gate Transit
- From the East Bay: BART or AC Transit .
UC Parking:
There is a parking lot on Parnassus Avenue, across from Moffitt Hospital.
Lodging
For more details, please see the UCSF Short Term Lodging Guide.
How do I apply?
Apply to UCSF through ERAS. Applications open around July 1.
How many fellows do you accept each year?
We accept 7 fellows.
How many applications do you receive?
We receive approximately 300 applications per year and interview 40-50 applicants. 
Do you accept fellows outside of the match?
No. We only accept Pulmonary and Critical Care fellows through the National Residency Matching Program. Some of our PCCM fellows will do additional fellowship training at UCSF in transplant or interventional pulmonology, and those programs do not use the match.
Do you sponsor J1 or other Visas?
No. We primarily use NIH T32 or F32 funding to support our fellows and these funding mechanisms are only available to U.S. citizens and permanent residents. Applicants who bring exceptional and unique qualifications may be considered in very rare cases.
How long is your fellowship program?
The American Board of Internal Medicine requires three years of training for board certification. Nearly all of our fellows stay for 4 or 5 years as they work on developing the skills they need for their future careers in research, education, health service or other leadership roles. 
What is the clinical training like at UCSF?
We offer an 18-month clinical training program with continuity and other elective clinic experiences extending throughout the 3-year program. Roughly nine months are spent in pulmonary medicine and nine months in critical care. There is a mix of in-house and at-home night call in some of the rotations. Fellows work at our three hospitals: Moffitt-Long/Parnassus UCSF Health, Zuckerberg San Francisco General, and the San Francisco VA Health Care System. Read more
Do you have a critical care only fellowship?
No. 
How are your interview days structured? 
Our interview Mondays begin with a presentation from program leadership and a brief tour of one of our three hospitals. Fellows can expect to interview with 4 faculty or fellows and then visit our main campus to attend our weekly clinical and research conferences. Interview Mondays are generally scheduled in late September through October. If you are not able to attend one of our scheduled days, we might be able to accommodate you on a different day, but we recommend attending a scheduled interview day to make the most of your visit.
What is a T32 or F32?
These are NIH grants that support fellows pursuing training in research. UCSF uses these mechanisms to support the research portion of fellowship training for most fellows. Support from a T32 while at UCSF, or any other Pulmonary and Critical Care Medicine program, requires a payback period of 1 year in research, teaching or health service that is generally completed in year 4 of fellowship training or the first year of a faculty appointment for fellows completing only 3 years of training. Read more
How are fellows supported at UCSF? What happens after year three?
We support our fellows with an unsurpassed commitment to their academic success. The keys to this success include resources, opportunity and commitment. Read more
What if I'm not sure if I want to do research or education?
Our program is designed to train people interested in research, education, or other service-focused careers. Applicants who are unsure, but willing to commit to pursuing four years of fellowship training, or three years of fellowship training and one year working in qualifying research, teaching or health service are strongly encouraged to apply. Training fellows to work in non-service-oriented private practice is not what we do; if that is your primary interest, you should choose a program specializing in that training. 
Do you have career tracks/pathways?
Yes. UCSF provides opportunities in multiple career paths. This includes training in clinical or translational research, basic research, global health, implementation sciences and a clinician-educator track. None of these programs requires a separate match, but applicants should indicate their interest in their application or on interview day. Read more